Google is rolling out it's most talked local search features in which you can search anything of your surrounding with your phone's camera. During a virtual conference in September this year, Google previewed an option to search restaurants with the dishes, and it also showed Google Maps' Live View feature. These features are based on AR and they are only available in some cities.

There are a lot of improvements in the local search. Google is making the lenses more robust. It uses billions of Street View images, A.I. and AR, to better understand places near you. Users can find shops, restaurants, play stations, parlors, ATMs, banks, etc. With real-time data, users can even point the direction they want to see the place/spot.

Google's New local search features will continuously give you an idea of how busy the place is, the price range, the rating of a place or food, and the business hour and make the ability to understand neighborhoods better, eco-friendly routing. Also, a new option in Live View would allow users to search for various points of interest.
6 NEW LOCAL SEARCH FEATURES FROM GOOGLE
1) SEARCH WITH LIVE VIEW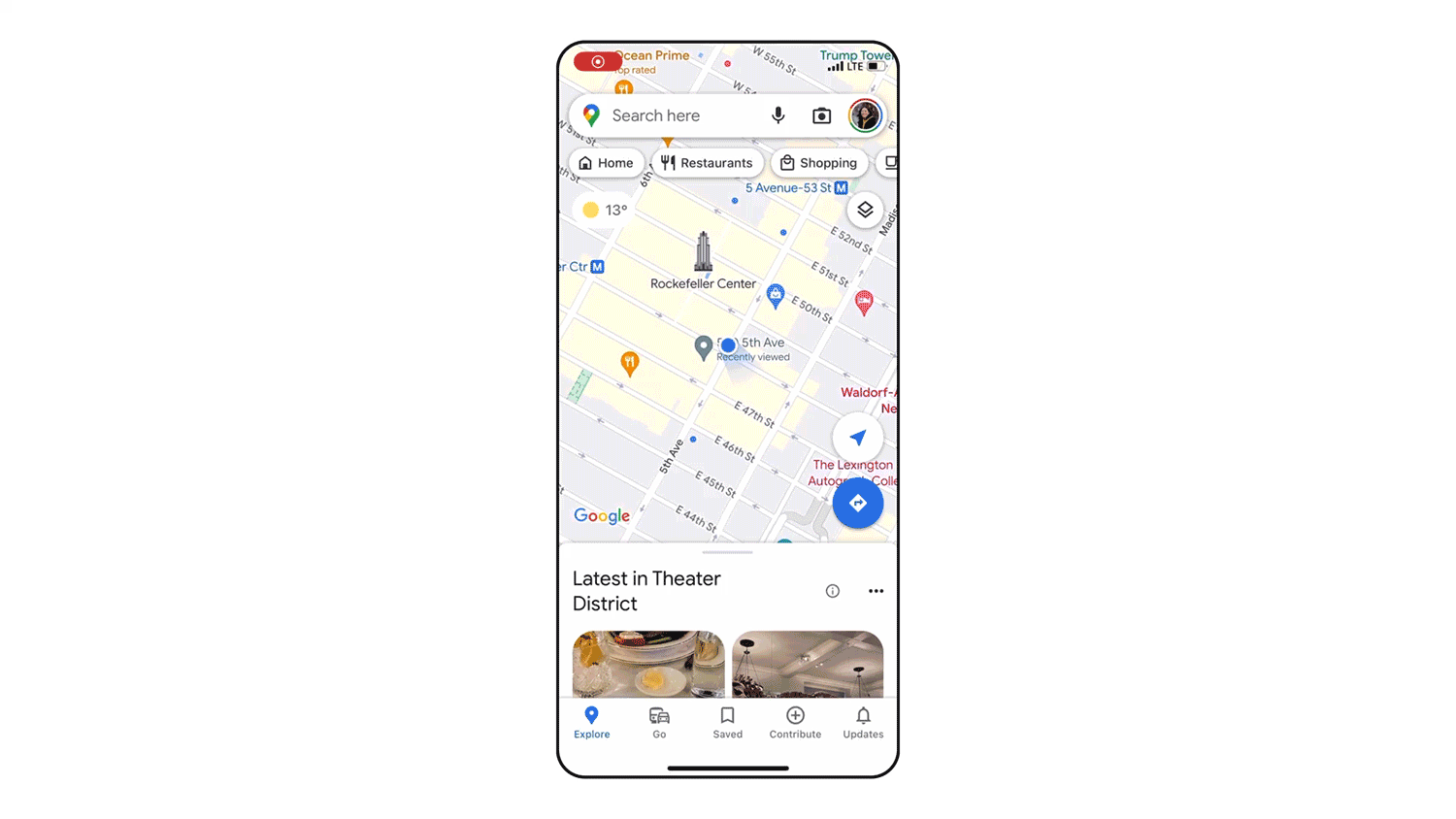 The search with Live view feature lets users find information about spots around them and places that are not in their immediate surroundings; it works by using the camera of the user's smartphone. This feature also tells the user what direction and distance the place is. This also gives essential information like how busy the restaurant is, the food's rating and overall rating and at what time you can check in and check out. Earlier, it was only available to view the streets by using the camera and getting handy directions.
2) FIND CHARGING STATIONS FOR EV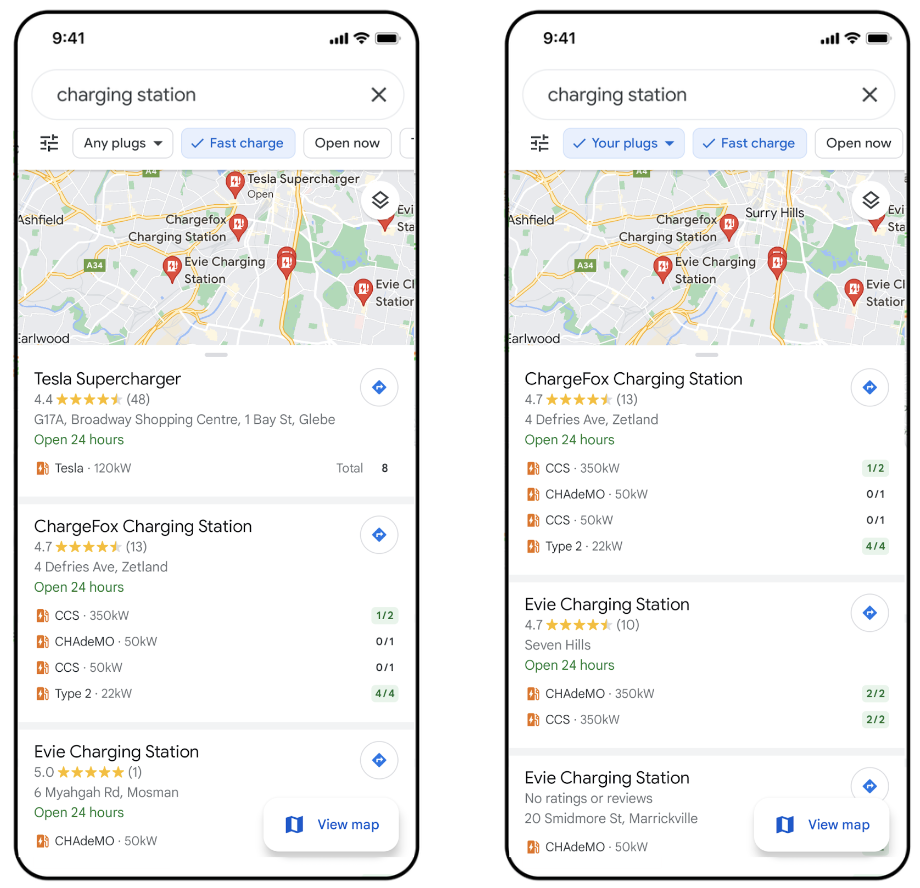 With this latest feature now, users will be able to find E.V. charging stations that are near them. Earlier, Google Maps had this feature, but now it has added filters like it will search electric vehicle charging stations and select the fast charge filter with the charge capability of 50 KWh or higher. This feature lets users add other filters like electric vehicle plug types and what station will be compatible with their vehicle.
3) SEARCH FOR RESTAURANTS BY DISH
Google local search allows users to search restaurants with their dishes using the Google lens. Users can take a snap or take a screenshot of the dish and the word 'near me, and they will be able to find a place or restaurant that sells it nearby. It means people can spend their time on something other than visiting a place they don't like and meeting their needs.
They can also search for more specific dishes at the restaurants to know more about the pricing and what all ingredients are added to them. But for now, this is only available in the U.S.
4) FIND A WHEELCHAIR-ACCESSIBLE PLACE IN THE NEARBY AREA.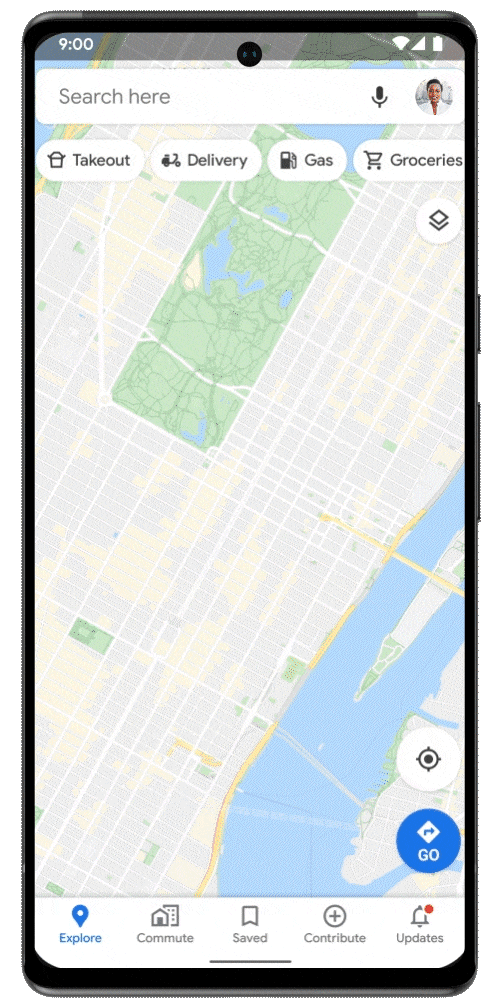 Find a wheelchair nearby Google local search feature was already launched in some specific countries in 2020, But now it is available and accessible for every country worldwide. By enabling and turning on the accessible places setting in the Google Maps app, users scan spot a wheelchair icon on the business profile if the place has a wheelchair-accessible entrance. Users can also look if that spot has accessible restrooms sitting options, and parking areas. This is already available on iOS and Android devices. This feature is available globally. Earlier, it was available in Australia, Japan, the United States, and the U.K. Now; users have to update their Google Maps to use this feature.
5) Make the Shopping Experience easy.
For the shopping experience, Google has added a new augmented reality feature. It has added 150 models of different colours, heights, gender, face types, body types and skin types; this feature lets users test over 2000 foundation shades of other brands. The company has also added a new A.R. experience for sneakers, allowing you to view kicks from Saucony, Vans and Merrell. These features have already been rolled out in the U.S.
6) 3D Aerial View of the Searched area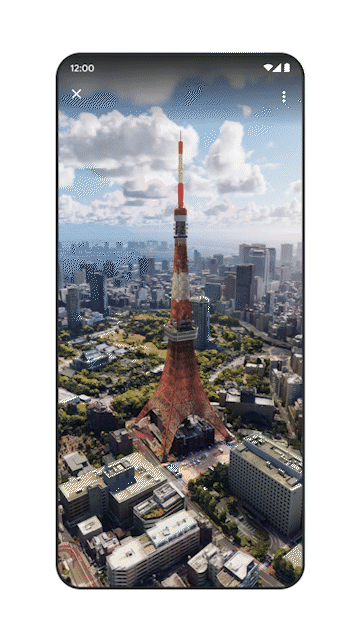 There is the new Immersive View feature rolled out in Google Maps. It was first unveiled at Google I/O, but now this new feature will give users a 3D aerial view of the searched area or location. This feature will also let its users check the weather, traffic, and even individual buildings.
Google said with the above features; it wants to make the user's search experience more friendly and personalized. It also added that users could add multiple filter layers to make their search more interesting, and they can search for their things without wasting their time here and there.
Surojit Chatterjee, Vice President – Product Management, Google said, "More than 40 million Indians are coming online every year, and search is an integral part of their online journey."
Source : Google